T-shirts come in a wide range of colors, designs, materials and brands. But what if you could Make Your Own T Shirt and that too in a simple way? If you are tired of the same boring designs and patterns of t-shirts available in the market, try making your own and create a unique style statement. The process of making your own t-shirts is quite easy as you just have to follow the three steps and your t-shirt will be ready. Now you might be wondering that from where you will get the t-shirts designed for yourself.
Makeyourowntshirt.com.au gives you a chance to design lovely shirts that have exclusive texts or designs you always wanted.
How to create your own t-shirt?
Creating your own t-shirt was never so easy. Here are the three steps that you can follow to create a t-shirt of your choice.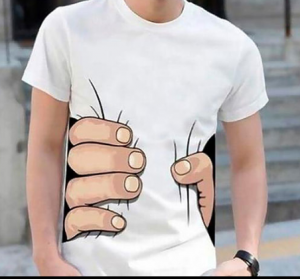 Firstly choose the t-shirt that you want. There is a huge collection available on the site with different brands and colors. Just pick any of them on which the design has to be created.
The next step is to integrate the design of your choice. You can either provide us your design or choose from the available options too. Upload the selected design so that we can get it printed for you.
As soon as the design is uploaded, we will take the minimum amount of time to get it printed and shipped to your address.
So you can see that how easily you are able to design the t-shirts that not only match your choice but budget as well. These t-shirts are within your budget and so one can easily buy as many as they like. Apart from the designs, you can use texts on the t-shirts and other forms of designs as well. It is entirely your choice as what you want on the t-shirt.
One of the biggest aspects to consider is the size of the design. Make sure that the design is of the suitable size as too small or too large text or design can spoil the look of the t-shirt. Therefore it is essential to first decide the size of the design before you upload it. You can even check how it looks on the t-shirt before getting it printed. Thus you will be able to get an idea and if there is any scope of correction the same will be done before printing.
https://www.makeyourowntshirt.com.au/blogs/wp-content/uploads/2015/06/tumblr_n1qvtgo45Z1qkbs2no1_1280.jpg
612
612
admin
https://www.makeyourowntshirt.com.au/blogs/wp-content/uploads/2015/06/headerBanner.png
admin
2015-11-06 05:31:04
2016-07-25 13:40:16
How to Make Your Own Custom Designed T Shirts